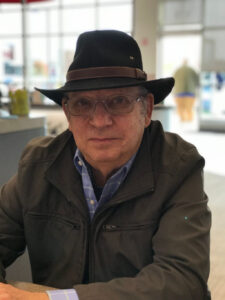 Welcome to 10 By 10 Flash Fiction Stories. As the name suggests, each issue will feature ten outstanding flash fiction writers, each contributing one story to 10 By 10. The authors are as varied as the stories ranging from the humorous to the unexpected.
In 10 By 10 all stories are five hundred words or less. But do not let brevity fool you. These stories all have deep meanings for the reader to discover. Each author's story is accompanied by his/her photograph and self-written bio.
This is an exciting publication for readers of all genres both as an introduction to flash fiction and to the writers who produce these enjoyable tales. I hope you enjoy the stories and delve further into each writer by reading their other works be it novels, short stories, memoirs, creative nonfiction, flash or micro fiction and poetry. The work by these multi-talented writers is provoking and entertaining.
So, enter these pages and read the writers of 10 By 10.
Sincerely,
Zvi A. Sesling, Editor
Zvi A. Sesling, Brookline, MA Poet Laureate (2017-2020), has published numerous poems and flash/micro fiction. He edits Muddy River Poetry Review. His work has won international prizes and nominated for local and national awards. He is a five-time Pushcart Prize nominee. He has published four volumes of poetry, King of the Jungle, Fire Tongue, The Lynching of Leo Frank and War Zones and three poetry chapbooks, Simple Game, Baseball Poems; Love Poems From Hell and Across Stones of Bad Dreams. His flash fiction book is Secret Behind The Gate. He lives in Brookline, MA with his wife Susan J. Dechter.